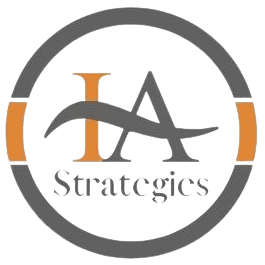 "Partnering with IA Strategies has transformed my business. Before working with IA Strategies, I relied on some cookie-cutter advisory platforms but did most of the investment management of my book on my own. Through my research, I found the results to be better than anything I was offering. The collaboration with and accessibility of the portfolio manager was what has impressed me the most. Over time, I transitioned the majority of my portfolio management to IA Strategies. Now, I spend more of my time meeting new clients and better serving the ones I already have. This is because I know I have a true partner looking after my clients' assets."
Ashley Fellers, CFP® CRPC®
President - Trailhead Financial Partners
Reviews on this site may or may not be by clients of the firm. No compensation is being provided for sharing of opinions and experiences on this site. The reviewer's comments may not be representative of any other person's experience and is no guarantee of future performance or success.
Superior Strategies by Design
Interdependent Strategies have been thoughtfully crafted with a simple focus of creating efficient portfolios across the risk spectrum, with access to our portfolio manager for our members.
These portfolios are constructed with the knowledge that passive investments work better in certain asset classes, while active perform better in others.
A thorough security analysis is performed utilizing passive ETFs, factor-based ETFs, active ETFs, as well as mutual funds and interval funds, where appropriate.
IA Strats provides skilled execution and tax management, along with the goal of avoiding downside capture.